AREC
AREC (Amateur Radio Emergency Communications) has always been an integral part of Branch 63. There is little requirement to provide operators for bush searches and mountain rescues in Upper Hutt as there is in other parts of the country. AREC has always been closely aligned with Civil Defence and its communications requirements. Civil Defence recognises that in the event of an emergency, the normal telephone network, including cell phones, may not be working.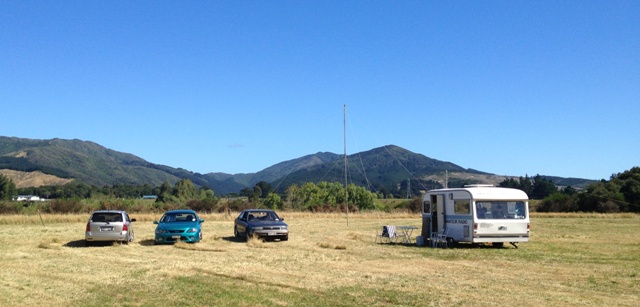 In addition, we can provide radio coverage for many sports and recreation groups. In the rugged hills between Upper Hutt and Paraparaumu, motorcycle events like the Kapi Mana Enduro, are made safer because of the excellent radio coverage that we provide via our VHF repeater on Mount Climie.
Many of us also have portable HF equipment, which enables us to "talk to the world" from remote locations, without any intermediate infrastructure.
For more information on AREC in Upper Hutt, please feel free to contact the AREC Section Leader.